An Atelier Inspired By Nature
Trovelore is a nature inspired atelier, crafting a line of timeless & treasured jewelry. The precise choice of materials, colors and techniques, create organic textures that give our designs a precious 'lifelike' quality.
Featuring flora and fauna of this wonderful world, it's brilliant colours, complex textures and delicate forms, our designs are a homage to the endless beauty that surrounds us.
.
"Nature is painting for us, day after day, pictures of infinite beauty."
- John Ruskin
Our Shining Stars
Our line of handcrafted brooch pins are like little pieces of art. Mini-sculptures, perched only a few inches, these timeless mementos are markers in your journey of memories, a signature of your style.
.
" If you truly love nature, you will find beauty everywhere."
- Vincent van Gogh
Enjoy these timeless pieces, use them as markers in your journey of memories, milestones of your celebrations, travels and life.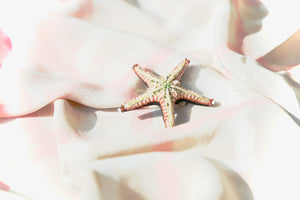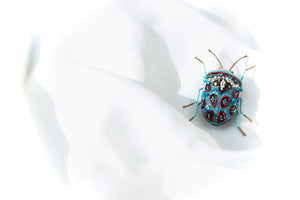 Small is Beautiful
Handmade in small batches, our collection is made-to-order by skilled artisans with love and care. We are among the few small ateliers that create nearly everything in a single facility from design to the final product. This allows our retail partners a degree of bespoke input with quicker design turnaround time, low minimums on commissioned designs and most importantly, the confidence to trust us.
.
"Do small things with great love."
- Mother Teresa
An Artisanal Workshop
Our workshop is registered and follows ethical fair trade practices, providing artisans above the age of 18 years with a safe environment, fair wages, social security welfare, healthcare benefits and more than anything, a positive & happy workspace.
.
"The greatness of humanity is not being human, but in being humane."
- Mahatma Gandhi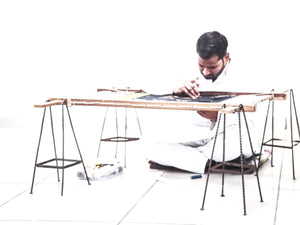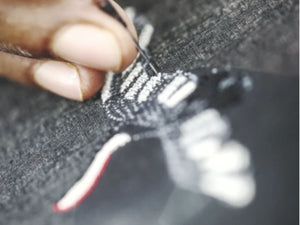 #handmadewithlove
Our design journey starts with sketches that are carefully illustrated to incorporate simple and complex materials, sometimes exceeding over thirty unique items in a small brooch pin. This layering gives a mesmerising dimension as multiple techniques come together to present you our love for handmade.
.
"Let the beauty of what you love be what you do."
- Rumi
Happy Collaborations
We often collaborate with likeminded partners to present a unique viewpoint that is seeded with complimenting energies. The joyous process is the reward of our mutual love & admiration for nature and life. Limited editions and topical presentations often mean tight timelines but we are always excited to see the outcome!
.
'Poison'  for Palais de la Découverte, Paris
'Music' for Opera National de Paris
'Japonism' for Musée des Arts Décoratifs, Louvre, Paris
Trovelore for Barnes Foundation
Trovelore for Hot Skwash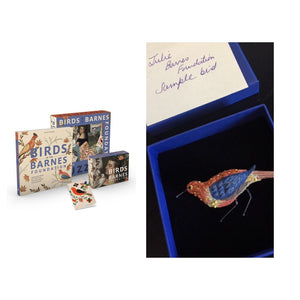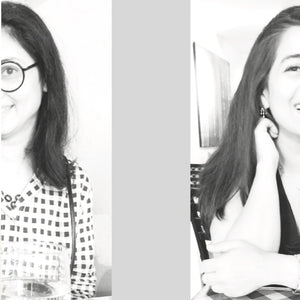 Women-owned
Based out of Delhi and Arizona, founders & sisters, Dhruti & Seema design, distribute and head this women owned venture. With a natural inclination and passion towards the use of premium materials, good design and quality work, they instil the same passion at every stage of the label's journey. 
.
" We hope that you can see the love and devotion that our team has put to bring these incredibly intricate treasures to you and that you cherish them for a long, long time to come."
- Dhruti & Seema